A considerable number of diseases exist because of malnutrition. Due to nutrition-related diseases, the role of nutritionists has become vital in this age. Certified Nutritionists are concerned with devising appropriate diet plans for healthy living. They are health professionals equipped with knowledge of diet and its impact on human health. Certified Nutritionist work side-by-side with other health professionals in the health sector and this profession often require a bachelor's degree. However, in some states, no formal degree is required for the profession of Certified Nutritionist.
However, even in states where a degree or certification is not compulsory, employers usually prefer candidates with valid certifications from recognized bodies such as the Academy of Nutrition and Dietetics (AND) or the Clinical Nutrition Certification Board (CNCB).
If you are an aspiring certified nutritionist, then this guide is a must-read for you. Here you will know about the education and certification process to become a certified nutritionist along with exploring the potential career opportunities. So read this blog before joining the nutritionist community and making a healthier society.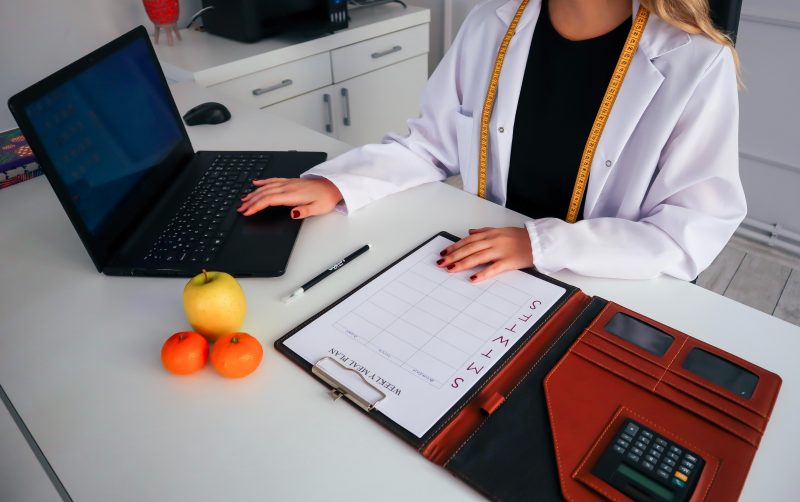 What is a Registered Dietitian (RD) and a Registered Dietitian Nutritionist (RDN)?
Before going into the educational qualification and other requirements for a professional nutritionist, let us clarify the terms Registered Dietitian (RD) and Registered Dietitian Nutritionist (RDN). These terms are used interchangeably and refer to any health professional who has met specific academic and professional requirements, including earning a bachelor's degree, completing a supervised practice program, and passing a national examination. Such health professional offers food and nutrition-related advice to people for managing diseases, promoting health, and improving performance. So, the terms RD and RDN both refer to the same health professional.
Benefits of Becoming a Registered Dietitian/ Certified Nutritionist
The certified nutritionist profession has a wide range of benefits. First of all, the individual himself makes informed choices about his diet. Therefore, nutritionists seldom suffer from diet-related diseases. Moreover, the certified nutritionist profession unlocks many professional opportunities, from working in healthcare facilities and community health settings to research, academia, and private practice. Nutritionists are highly sought after for their specialized knowledge and skills in food and nutrition.
Finally, the demand for RDs and RDNs is expected to increase exponentially in the near future. As the healthcare sectors around the globe are strained due to the rise in diseases and disease outbreaks so there is an increased emphasis on disease prevention through improved dietary habits. This trend has favored the RD and RDN professionals and now they are readily employed and frequently consulted at healthcare facilities.
Education and Certification Requirements for Registered Dietitians
There is a set of relevant degrees and certification programs that are essential for becoming a Registered Dietitian. However, depending on your location, the requirements to become a registered dietitian may vary. Here are some degrees and certifications that are necessary for becoming a certified nutritionist.
a) Completing Relevant Coursework
The foundational courses of nutritionists often involve life sciences courses like anatomy, biology, biochemistry, or nutrition. Therefore, prospective nutritionists need to complete these relevant course works. 
b) Obtaining a Bachelor's Degree
After completing basic courses and a high school diploma in life sciences, pursuing a bachelor's degree is a common requirement for becoming a licensed dietitian. The degree can be in any major, but related fields like nutrition, biology, and biochemistry are beneficial.
c) Internship Requirements
After completing the bachelor's degree successfully, aspiring nutritionists must seek practical experience in the field of dietetics. Usually, an internship in a recognized healthcare facility will be sufficient. Some states, like Massachusetts, require 900 hours of supervised experience for licensure.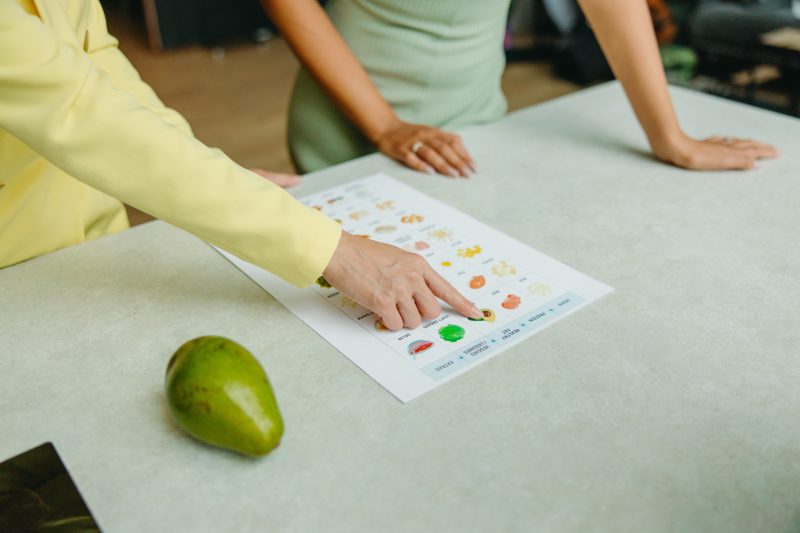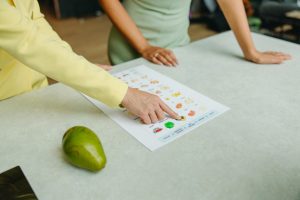 Accreditation Council for Education in Nutrition and Dietetics
The Accreditation Council for Education in Nutrition and Dietetics (ACEND) offers accreditation for nutrition programs, ensuring they meet the standards necessary to equip graduates with the skills to enter the field. Nutritionists with this accreditation can promptly apply for practice licenses and can indulge in independent practice.
Taking Licensure and Certification Exams
After completing the educational and internship requirements, prospective nutritionists must pass a licensure or certification exam. For example, in Colorado, prospective dietitians must pass the Commission on Dietetic Registration (CDR) Exam.
Optional Certifications for Nutritionists
Beyond basic licensure or certification, nutritionists can pursue additional certifications to specialize and enhance their credentials. 
i) Registered Dietitian (RD) Credential
After completing all the educational and field experience requirements, the next step in becoming a certified nutritionist is to earn the Registered Dietitian (RD) credential. The RD credential is issued by the Commission on Dietetic Registration and it allows nutritionists to work in a broad range of settings including healthcare, community health, education, research, government agencies, and private practice.
ii) Certified Nutrition Specialist (CNS) Credential
Usually, an RD credential will be enough to either work in a public facility or to do private practice. However, if you want to excel in the field then you must go for a master's or doctoral degree. You can pursue a Master of Science or a doctoral degree in any of the nutrition-related fields. Advanced degrees are not always required but can open doors to more specialized roles in clinical settings or education.
After earning their master's or doctoral degree, professional nutritionists can earn the Certified Nutrition Specialist credential. The Certification Board of Nutrition Specialists awards this credential after an individual completes 1,000 hours of experience.
iii) Clinical Nutritionist Credential
For becoming a clinical nutritionist, professional nutritionists usually need to complete a bachelor's or master's degree in clinical nutrition, take courses including aging, nutrition, and herbology, and pass the Clinical Nutrition Certification Board assessment. 
iv) Registered Dietitian Nutritionist (RDN) Credential
Similarly, for earning the Registered Dietitian Nutritionist (RDN) credential from the Commission on Dietetic Registration, nutritionists typically need to have a bachelor's degree, complete a supervised practice program, and pass a national examination.
v) Specialist Board Certifications
In addition to the credentials mentioned above, professional nutritionists can also obtain specialist board certifications from the Commission on Dietetic Registration in various fields like pediatric, renal, gerontological, pediatric critical care, oncology nutrition, sports dietetics, and obesity and weight management.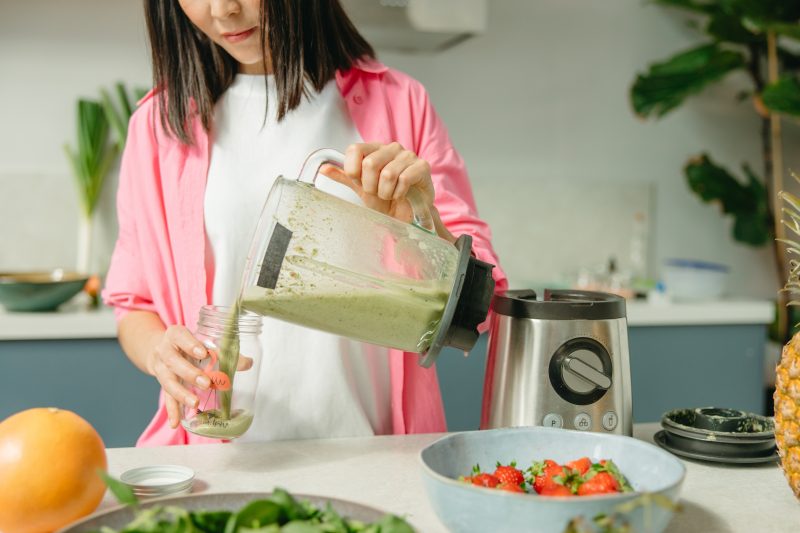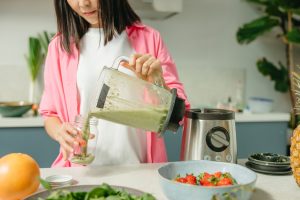 Career Opportunities for Certified Nutritionists
The field of nutrition offers diverse career opportunities. Generally speaking, the more credentials you earn, the brighter the chances of your success. RDs and RDNs can work in a variety of settings depending on their interests and specialization. These can include hospitals, schools, public health clinics, nursing homes, fitness centers, food companies, universities, and private practices.
Job Outlook and Salary Information
According to the Bureau of Labor Statistics, employment of dietitians and certified nutritionists is projected to grow 11% between 2018 and 2028, which is faster than the average for all occupations. This positive outlook is due to the increased recognition of the role of nutrition in promoting health and preventing diseases. The median annual wage for dietitians and nutritionists was $61,270 in May 2020, with the highest 10% earning more than $87,360.
With such huge financial remuneration, the profession of certified nutritionist is an exciting and fulfilling career choice that requires dedication, education, and certifications. By following the outlined educational and certification process, individuals can acquire the necessary skills and knowledge to make a positive impact on people's lives through nutrition. Whether working in healthcare, research, or private practice, nutritionists play a vital role in promoting healthier lifestyles and preventing diseases.
Summing it Up
While the road to becoming a certified nutritionist may seem challenging, the rewards are well worth the effort. As the demand for nutritionists continues to grow, there are ample opportunities to make a meaningful difference in people's lives. For becoming a certified nutritionist, you may only need a basic high school diploma and a bachelor's degree in relevant life sciences. But for excelling in the field advanced degrees and certifications and continuing the learning journey are essential. So, take the first step towards your nutritionist career today and embark on a journey of helping others lead healthier lives!