Education has no limits and everyone has the right to expand their knowledge base in their professional fields. Generally, people try to obtain higher qualifications from a reputed educational institute. As the United States is one of the most advanced countries of the globe and has reputed educational institutions so many people desire to pursue a higher degree from one of the US colleges. It is a wise decision to move to the US for pursuing higher education and in this easy-to-follow guide, we have covered every aspect of pursuing higher education in US colleges so hang on.
Why US colleges for higher education?
Higher education is a time-consuming process and requires a lot of capital. If one is interested in pursuing a higher academic degree in a given profession then he has to invest time, money, and considerable effort. After dedicating these resources to higher education, one can then reap its benefits which are improving future career prospects, increasing earning potential, and earning a reputation at the workplace.
Pursuing higher education in the United States has become increasingly popular among students from all over the world as the US is home to some of the most prestigious colleges and universities in the world. These US colleges and universities are infamous for producing successful graduates who go on to achieve great things.
Benefits of Studying in the US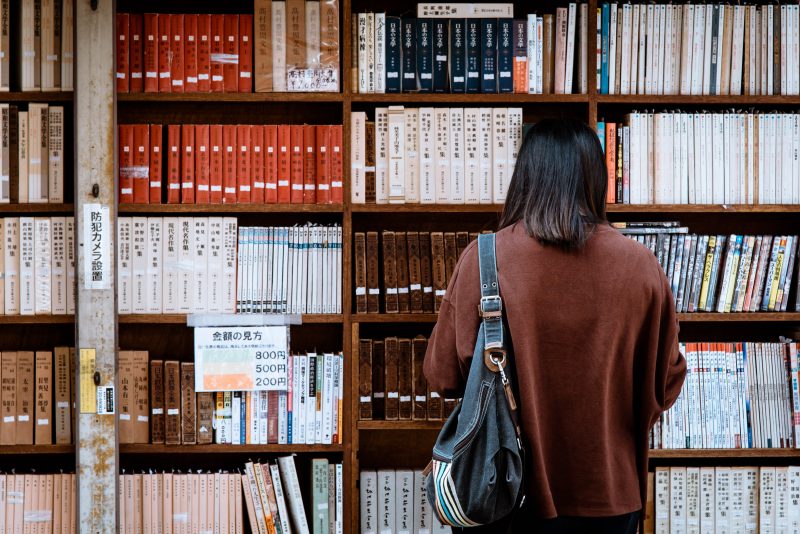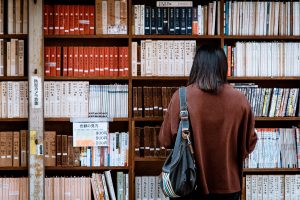 Successful graduates from US institutes not only achieve academic excellence and professional superiority but there are also some other significant benefits of studying for higher degrees in the US.
Besides gaining access to a wide range of academic resources and cutting-edge research facilities of the country, studying in the US allows you to immerse yourself in American culture. America is considered the melting pot where individuals from diverse cultures, religions, and regions merge and thus have given rise to a rich American culture. The US culture and society will develop a unique perspective that you can later use for working and solving issues in multicultural workplaces.
Even more important than this rich culture and unique perspective is that studying in the US can help you connect with like-minded people and professionals. You can then use these invaluable personal and professional networks throughout your career.
How to find the right college in the US for a higher degree?
If you want to achieve academic excellence then improving your academic credentials is a must. And if you have made up your mind about higher education in the US colleges, then first of all you have to choose the best college for yourself.
1. Researching Educational Institutes in the US
The quest for choosing the best US college starts with researching different US colleges offering slots for international students. You can start your research by online exploring the websites of US colleges and universities that interest you. Then make a list of the programs and features that are relevant to your profession. Be sure to also read reviews and testimonials from current and former students.
2. How to choose the best college
Once you got all the relevant academic programs and students' testimonials then you will be in a better position to take admission to the best college. When considering different US colleges and universities, you must consider factors like the relevant academic program, the college's academic ranking, location, extracurricular activities, scholarships and grants offerings, and on-campus job opportunities. Also, consider the factors that are most relevant to you and use this information to narrow down your list of potential schools.
3. Campus Visits and Interviews
Though this is not for international students that are trying to secure admission from their home country. But if you are already residing in the US then visiting campuses and participating in interviews is a great way to get a feel for different colleges and universities. During campus visits, be sure to take note of the campus culture, student life, and overall atmosphere.
What are the minimum Requirements for Studying in US Colleges?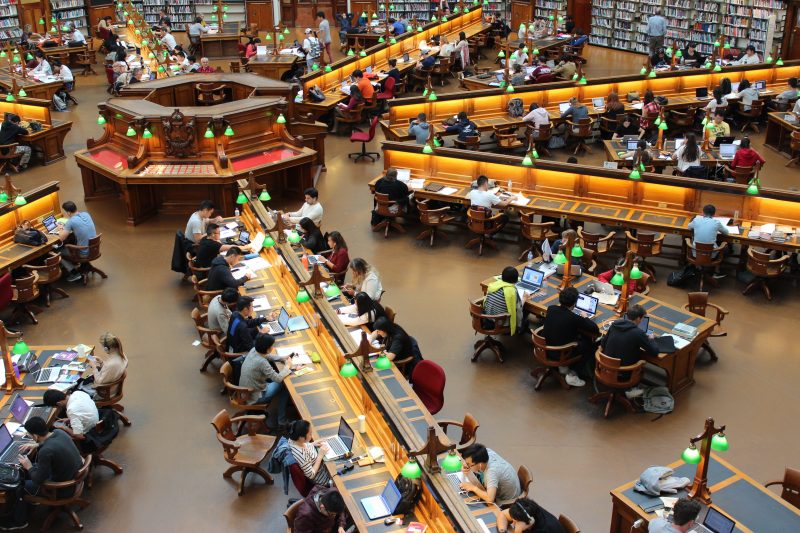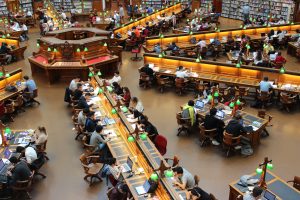 If you have chosen your college in the US and want to improve your academic qualifications. Then, this may be a good idea but there are some requirements that you must fulfill for securing admission to one of the US colleges. Following are some of the basic requirements which an aspiring candidate must fulfill for securing a slot in US colleges and universities.
1. Language Proficiency
The basic requirement for visiting the US for higher studies is English language proficiency. As English is the official as well as the academic language of the US, therefore most US colleges and universities require that international students take a standardized English language test such as the TOEFL or IELTS. These tests are meant for gauging the English language proficiency of international students. 
2. Standardized Tests (GMAT, GRE, etc.)
After demonstrating English language proficiency, international students are required to appear in standardized tests such as the GMAT, GRE, or SAT. In contrast to TOEFL or IELTS, these tests evaluate the academic abilities and potential of aspiring candidates.
3. Academic Records and Transcripts
After clearing both English language and academic standardized tests, US colleges, and universities also require that international students submit official transcripts and academic records from their previous schools. These records or educational transcripts must include information about the courses you have taken and your academic performance.
4. Letters of Recommendation
Though it is not a universal requirement but a majority of US colleges and universities may require letters of recommendation in favor of the students from their respective previous educational institutions and their teachers. These professors or teachers will testify or will speak about your academic capabilities and potential for success in your upcoming college-level coursework in the US.
5. Essays and Personal Statements
Finally, many US colleges and universities require that international students submit essays or personal statements along with their admission applications. In fact, these essays or personal statements are part of the admission application. And generally, the college's admission committee wants to know about your writing skills, personality traits, interests, and how you will bring about a positive change in your profession after achieving your higher academic degree. 
What are the financial calculations of studying in the US?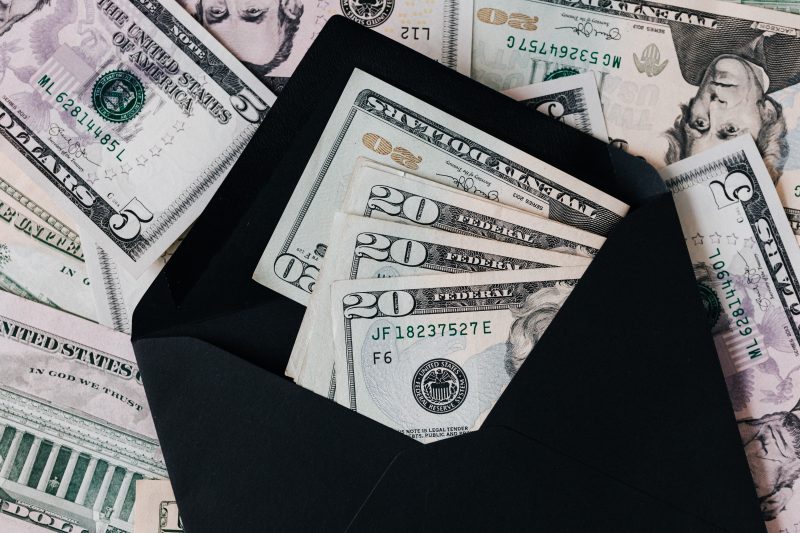 After successfully meeting the eligibility requirement, you may soon hear the good news. But you must also be aware of the financial aspects of studying in US colleges. Many international students are concerned about the huge financial capital required for completing a college degree in the US. However, there are some financial programs that any international student can avail for reducing the financial burden of studying in the US. These include the following.
(a) Scholarships
Scholarships are one of the most common types of financial aid available to international students studying in the US. US colleges and universities offer a wide range of scholarships to international students. Usually, these scholarships are aimed at talented but financially challenged students. A majority of the scholarships are awarded based on academic merit. Some others factors like community service, leadership, or extracurricular activities are also considered at the time of scholarship awarding the scholarships. Some scholarships may also be need-based, meaning they are awarded based on your financial situation.
(b) Grants
Likewise, scholarships and grants are also available to international students. And like scholarships, grants are also awarded to academic performance and to needy students.
(c) Loans
Finally, many US lenders offer loans for education. But these loans are easily available for domestic students as compared to international students. Also, one needs to repay loans along with the interest after completing the education. Based on their repayment and difficult availability, international students must prefer scholarships and grants over loans.
How to apply for Financial Aid for studying in the US?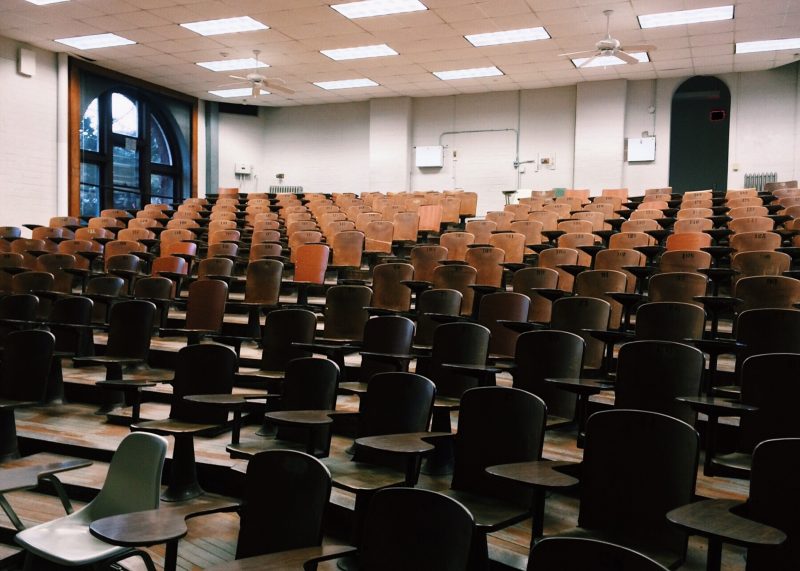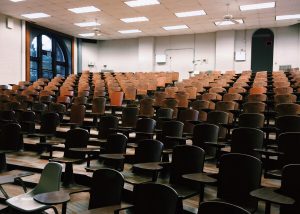 The process for applying for financial aid varies from college to college. However, a standard process for applying for financial aid requires you to fill out a financial aid application and submit it along with any required documentation such as tax returns or bank statements. It is advised that always check your college's financial aid office for specific instructions and application submission deadlines.
Are there any work opportunities while studying in the US?
Though you may have secured a grant or scholarship for your higher studies in the US but for meeting other expenses like groceries, international students are always concerned about any available work opportunities while studying in the US. Fortunately, there are ample work opportunities for international students in the US. These work opportunities may be categorized into the following categories.
i. On-Campus Work Opportunities
Generally, a majority of US colleges and universities offer on-campus employment opportunities to international students. Usually, these part-time work opportunities depend upon your visa status and these on-campus job opportunities may include roles like research assistants, tutors, or administrative assistants.
ii. Off-Campus Work Opportunities
Your visa may also enable you to seek part-time off-campus jobs. However, there are strict rules and regulations governing off-campus employment for international students, so it is important to consult with your college's international student office before seeking off-campus employment.
iii. Internship Opportunities
Finally, many US educational institutes and affiliated industrial units/hospitals/firms offer internships for international students. These internships not only enhance the on-field experience of international students but also provides handsome monthly stipends to these international students.
How to apply for a US Student Visa?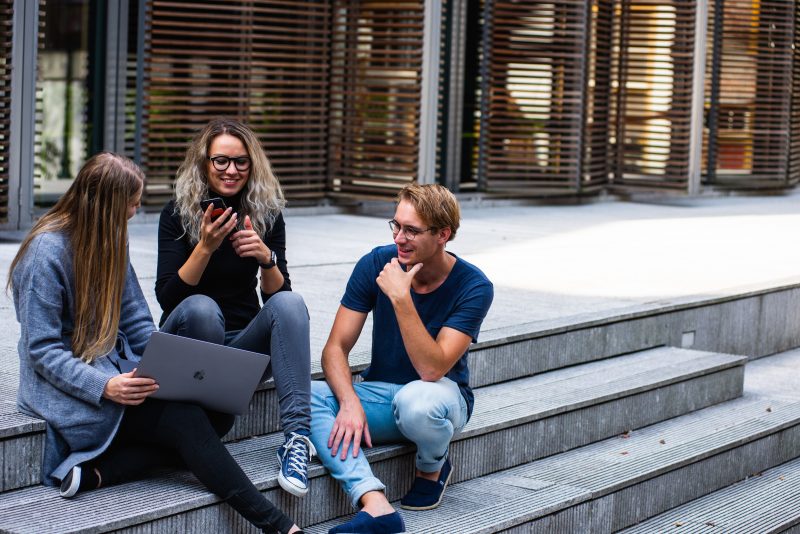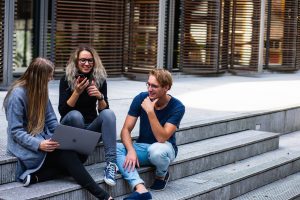 After getting all the necessary information, you are now ready to apply for a US student visa. For many international students, getting a US student visa is the trickiest part. However, with the right information, you can easily get your US student visa.
Types of Student Visas
There are two types of student visas available to international students: the F-1 visa and the M-1 visa. The F-1 visa is for students pursuing academic programs, while the M-1 visa is for students pursuing vocational programs.
Required Documentation
To apply for a student visa, you will need to provide several documents, including:
A valid passport

A copy of the photo you will use for your visa

Printed copies of your DS-160 and I-901 SEVIS payment confirmations

I-20 form

School transcript and official test scores cited on your university application

Diploma/degree (if applicable)

Bank statements or other proof of finances
Additionally, you must be enrolled in an "academic" educational program, a language-training program, or a vocational program, and your school must be approved by the Student and Exchange Visitors Program, Immigration & Customs Enforcement.
Interview and Approval Process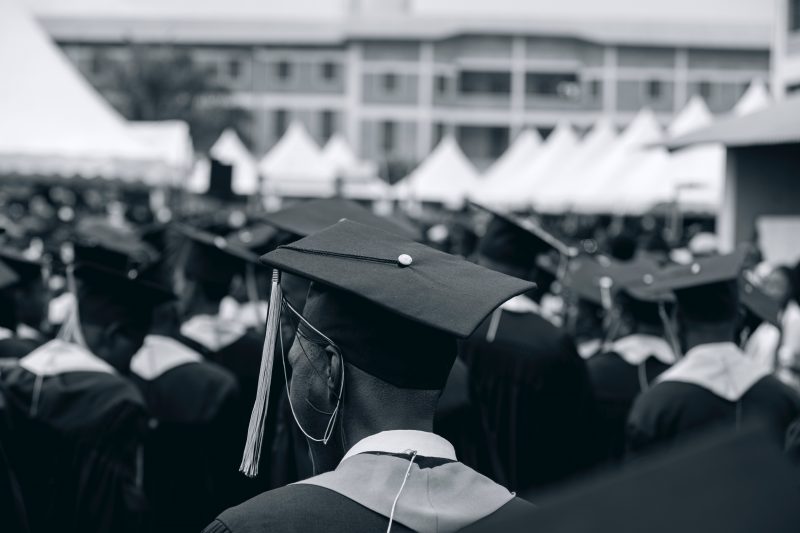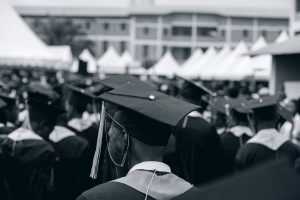 After submitting your visa application along with all the required documents, you will need to appear for an interview at your local US embassy or consulate. During the interview, you will be asked questions about your education, finances, and plans while studying in the US. So, before your interview, do your homework and ensure that you bring all the necessary documentation with you to the interview.
How to navigate the new environment in US colleges?
After getting admission and arriving at one of US colleges for higher studies, many international students face some common challenges like experiencing new cultural values and adapting to these novel changes.
Cultural Shock
It is one of the prominent and intense challenges that any international student faces when he or she is admitted to a US college. Culture shock is a common experience that can lead to feelings of disorientation, frustration, and homesickness.  As one is accustomed to his or her cultural norms so for dealing with cultural shock, one needs to be open-minded, flexible, and willing to unbiasedly accept new/alien cultural norms. 
Adapting to New Environment
Just like cultural shock, the US environment may also vary for international students. The US environment may differ in climate, study habits, teaching methodologies, etc. and therefore international students must try to adapt to these changed realities. Though the process of adaptation may need time and conscious effort but you can make this transition quick and smoother by participating in campus activities, making new friends, joining clubs, and spending time with like-minded individuals.
Dealing with the Challenges
Cultural shocks and new environments are prominent challenges that every international student experiences after getting admission to a US college. So, you must try to mitigate the ill effects of these new changes and try to adapt to new realities as soon as possible.
Building a support network is essential for success as an international student. This may include friends, family, or mentors who can offer guidance and support throughout your time in the US. It is also important to stay connected with your home country and culture, whether through regular communication with loved ones or by participating in cultural events on campus.
Conclusion
Pursuing higher education in the United States can be a rewarding and life-changing experience. With excellent academic programs, diverse campus environments, and opportunities for personal and professional growth, US colleges and universities have much to offer international students.
But for getting enrolled in an academic program in one of the best US colleges, you have to understand every aspect of pursuing higher education in the US including researching schools, navigating financial aid, visa processing, and preparing for the challenges that come with living in a new country. After doing all these preparations, you can set yourself up for success as you embark on this exciting journey. Good luck!
Frequently Asked Questions
Q: What are some ways to adapt to a new environment in the US?
A: To adapt to a new environment, participate in campus activities, make new friends, join clubs, and spend time with like-minded individuals. This will help you understand local customs and practices, making your transition smoother.
Q: How can I deal with cultural shock as an international student?
A: Embrace the differences and keep an open mind. Seek out support from friends, family, or mentors who can offer guidance and understanding. Participate in cultural events on campus to maintain a connection with your home culture.
Q: What factors should I consider when researching US colleges?
A: Consider factors such as academic programs, campus environment, location, tuition fees, scholarship opportunities, and support services for international students when researching US colleges.
Q: How can I navigate financial aid as an international student?
A: Research scholarships and grants specifically for international students. Reach out to the financial aid office at your chosen college for guidance on available opportunities and application processes.
Q: What steps should I take to prepare for living in a new country?
A: Learn about local customs, language, and etiquette. Stay connected with loved ones back home and build a support network in the US. Familiarize yourself with local transportation, healthcare, and safety resources.