If you have completed a higher academic degree then the most beneficial way of sharing your knowledge is to write a college textbook. Through writing college textbook, you can not only share your knowledge but can also earn a handsome amount in remuneration. Writing a textbook is a lengthy process but with this guide, we are going to share all the steps of the process so that you can begin writing your first college textbook. In this guide, you will learn about the different types of textbooks, formatting, legal considerations, and other important aspects of becoming an academic author. With this guide, you'll be able to make money and write in a style that appeals to students and professors alike.
How Much Money Do College Professors Make from Writing Textbooks?
Before going into the detailed discussion about the textbooks, let's discuss how much money do college professors make from this academic side hustle? And how much money you can expect from your first textbook?  The money earned from writing a book can vary as the royalties of a college textbook depends on a range of different factors. These factors include the market type and competition, the type of textbook, the field of study, the experience level of the author, and more.
For instance, in the US, professors can make a base salary plus royalties for each book they write. In addition, they may get a bonus if the book sells well. But professors in Canada and the UK typically make a higher salary than those in the US, but the royalties and bonuses may be lower.
Similarly, the textbooks may either cover introductory topics or may deal with more complex and advanced topics of a subject. Generally, college textbooks covering introductory books tend to sell more copies and generate more royalties than specialized books. Likewise, authors of specialized texts may receive fewer royalties due to the limited number of potential buyers.
Textbook royalties also depend on the course type. For instance, medical textbooks sell more copies than philosophical topics as there are higher medical students than philosophy.
Finally, the amount of money that college professors make from their textbooks may also depend upon the experience level and authority of the author. Textbook royalties are also dependent upon other factors like effective marketing campaigns and book publishers. Some publishers offer higher royalties than others, and some may even offer additional incentives such as author tours or other promotional activities.
Overall, college professors can make a great deal of money from writing textbooks. How much they make will depend on the type of textbook they are writing, the publisher they are working with, and the royalties they receive.
How Long Does It Take to Write a Textbook?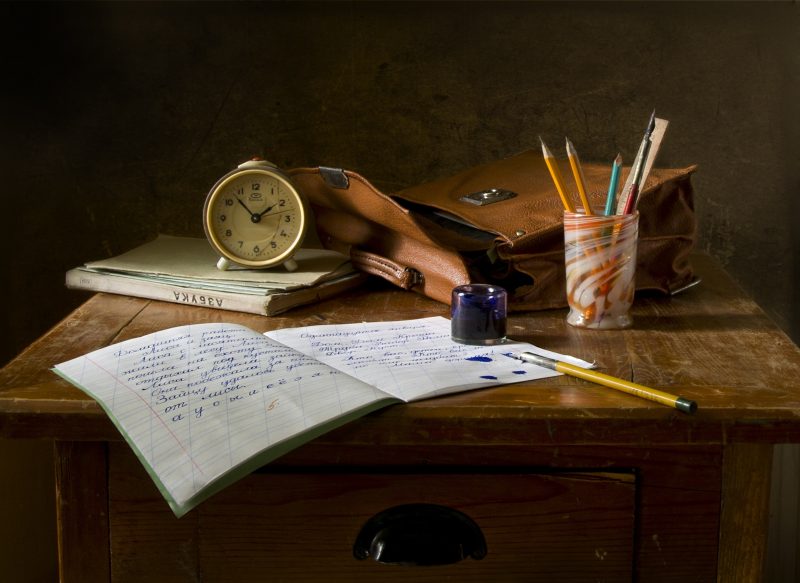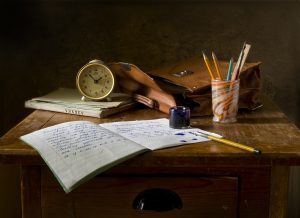 After royalties, the logical question that arises is how much time, a professor may need to write a college textbook. In contrast to writing fictional or non-fictional books, writing a college textbook can be quite challenging. Though writing an academic book can be a difficult process but with the right approach and dedication, one can write a textbook with less effort and in a relatively short period of time.
The timeline of writing a college textbook can vary significantly and these factors play a critical part in reducing the timeline of writing a college book. Generally, chapters of college textbook range between 2000-5000 words long. Penning down this amount of academic content must not take more than 1-3 weeks. Additionally, depending on the length of the book, it can take up to 18 hours per 5500-word chapter, or a total of 216 hours for a 12-chapter book.
The other factor that plays the most important role in the writing process is the planning part. In the planning phase, you must set realistic targets and avoid any possible distractions. Even if you have a set amount of time to work with, unexpected circumstances and distractions can arise that will throw off your timeline. So, it is advisable to remain flexible while deciding on the timeframe of each chapter or entire textbook.
It is okay if you are lagging a few weeks from your textbook deadline. Remember that the writing style of every author is different and you must appreciate your writing style and peculiar circumstances while writing your college textbook.
Regarding the timeline, a 90-day book writing system is one of the most effective ways to complete a college textbook in a shorter period of time. With the right strategy and determination, a first-time writer can typically finish a book in 4-8 months. However, how long it takes to write a book largely depends on how much time the writer puts into actually writing it.
Why Do Some Professors Write Their Own Textbooks?
Writing textbooks may be a cumbersome process but still every day new textbooks become available in the market. Professors and renowned academics are now resorting to writing textbooks for different reasons. Professors Stanley Chernicoff, Michael Passer, and Eugene Silberberg all agree that there is no ethical issue in making money from required texts, as long as the texts are of quality. Lois McDermott, a professor in Psychology, is one professor who has made the decision to custom publish her two textbooks, which are note-taking guides that closely follow the class's PowerPoint notes.
The major reasons why professors choose to write their own textbooks include earning royalties, refining course content, making textbooks affordable, and creating up-to-date textbooks for university classes. Firstly, they offer the opportunity to earn royalties, with authors typically receiving anywhere from five to fifteen percent per book sold. Secondly, it allows professors to have more control over course content and weed out excess, irrelevant, or wrong information. Thirdly, professor-authored course books can be printed at copy centers at a lower cost than buying them directly. Finally, having the textbooks widely adopted by universities helps legitimize the use of the texts in class.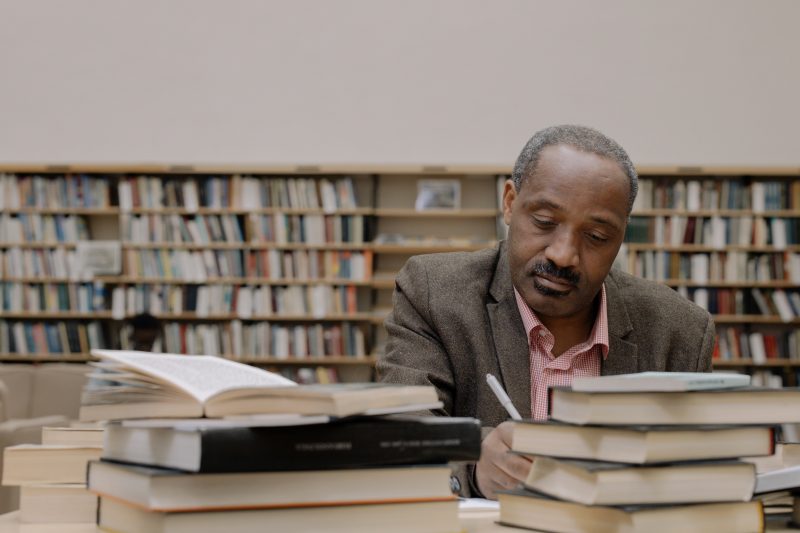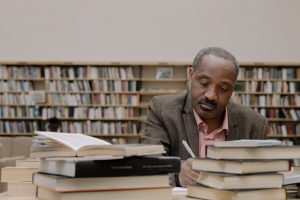 These are a few reasons that explain why new textbooks are constantly entering the market. Any academic author first considers the time, effort, and energy required for writing a new college textbook. As writing a textbook takes considerable commitment and dedication, it is important to plan every aspect of the book before taking on the project. Besides, academic authors also research fees charged by various publishers for keeping the price of the college textbook is kept low for students, while still allowing for a worthwhile royalty. So, if you are up to writing your first textbook, then you should also consider these aspects before starting the writing process.
Textbook Writing Style
Before writing a college textbook, you must be well-versed in contemporary textbook writing styles. The four main types of academic writing styles that are popular among academics are descriptive, analytical, persuasive, and critical. Each of these types of writing has specific language features and purposes. In many academic texts, you will frequently use more than one style or may use all of them in the same textbook.
Besides these writing styles, textbooks may be written in various writing tones. For instance, a college textbook may have a lighter tone or more conversational writing style. When writing a textbook, the prerequisite knowledge of readers is also considered as it ensures that the textbook is self-contained. Moreover, the organization of the text must also be logically organized into chapters, chapters into modules, and modules into topics so that students can dip in and out of the textbook rather than read it linearly from start to finish. Furthermore, when writing a textbook, a succinct and to-the-point writing style keep the author focused on the course content.
Writing style can also be enhanced by focusing on relevant topics only and avoiding irrelevant topics, very advanced topics, and explanations of concepts that students already understand. Additionally, adding didactic elements such as exercises, case studies, definitions, and so on not only makes the main chapter text more engaging but also the entire textbook more appealing, authoritative, and easy to follow.
When writing a college textbook, it is important to use active rather than passive sentences and to consider if there are any online resources to include. Finally, consider writing an introduction to explain who the textbook is for and how it should be used.
By taking all of these considerations into account, you can write a successful college textbook and earn more money.
How to Write Academic Textbooks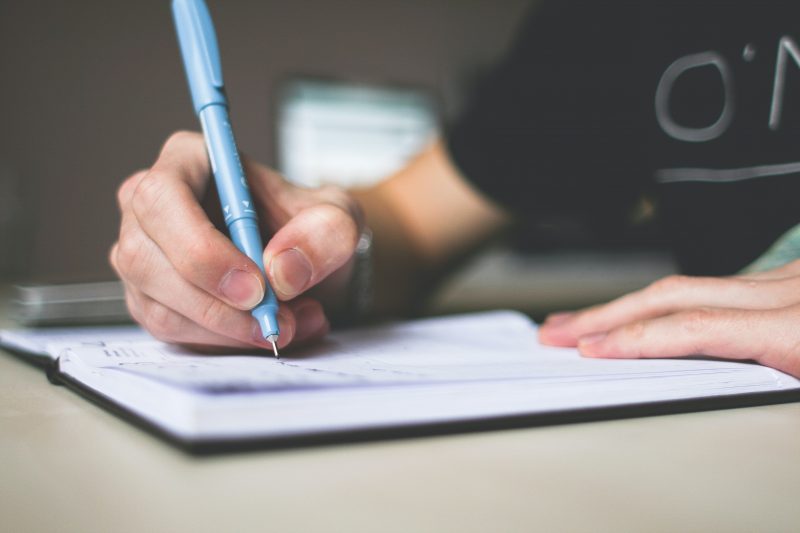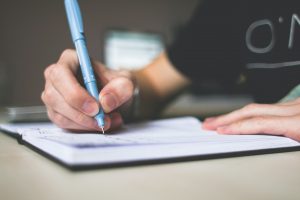 Though writing academic textbooks is a rewarding process as it is a great way to earn more money. However, it is no easy task and requires a lot of dedication and research and the following step-by-step guide can help you draft your first academic book.
Identify Your Topic: The first step of writing a college textbook is choosing your topic. Always choose a topic that not only interests you but you are also well-versed with the topic. Also, select a subject that is appealing to your readers.
Research Your Topic: Once you have identified the topic, you need to do extensive research on it. Consult the authority textbooks and gather as much information as possible and be sure to cite and give credit to the sources.
Outline the Content: After the research, it is time to draw a rough sketch of your book. Drawing a rough sketch is possible by outlining your chapters and also dividing the chapters into topics and topics into sub-topics.
Write the Chapters: After creating a rough sketch, now start writing the chapters. Each chapter should be well-researched with accurate facts and statistics. Additionally, include examples to help your readers understand the concepts better.
Edit and Proofread: After you have written the chapters, you need to edit and proofread your work. Check for any errors, typos, and inconsistencies. Make sure that the content is well organized and flows smoothly.
Prepare Final Draft: After editing and proofreading your draft content is ready. While reviewing your final draft, make sure that your content is accurate and up-to-date. Also, weed out any unnecessary topics and details.
Writing an academic textbook is a daunting task, but it can be rewarding both professionally and financially. The above-mentioned step-by-step guide can help your successfully complete your first college textbook.
Why Write a Textbook?
The reason of seeing new textbooks in the market every day is that writing textbooks is a fulfilling experience for academic authors. The experience not only allow them to earn repute, share their understanding of the topic, but also to earn some extra bucks. But still there are some other reasons of writing a textbook.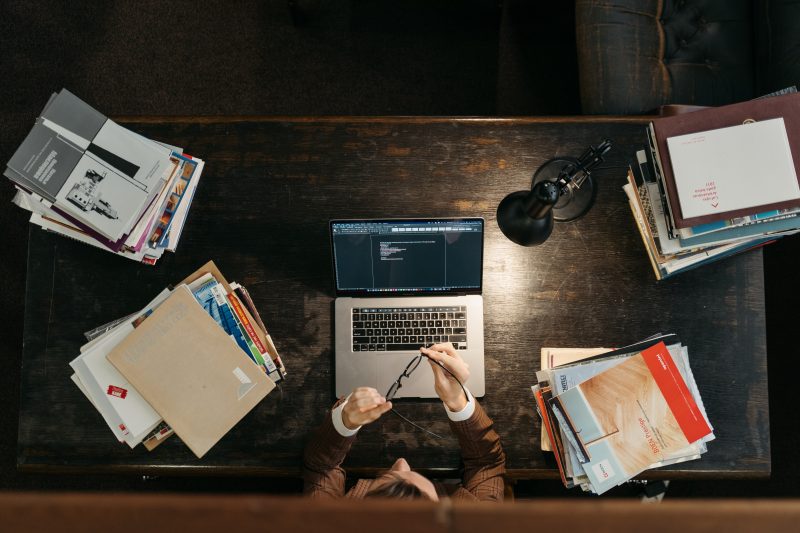 There are numerous reasons why writing a college textbook may be beneficial. Some of the benefits of writing a textbook include updating knowledge of your subject, building the author's authority as an educator, and earning some extra money. Writing a new textbook may update the existing knowledge base of an academic subject. For example, if there is no existing textbook on a particular topic or the existing textbooks are inadequate, writing a textbook can provide a valuable resource for students. In addition, writing a textbook can help build prestige and offer authors the opportunity to expand the impact of their educational materials by working with an internationally recognized publisher.
With such amazing reasons for writing college textbook, one is naturally inclined towards writing more textbooks. But before starting the writing process, one must conduct a thorough market research for determining and analyzing the target audience. The market research will also enable you to look critically into the competing books already available in the market and subsequent writing a more comprehensive and compelling text on the subject.
Besides writing in-depth and relevant academic content, a textbook's structure is also equally important. You should use a coherent and logical organization for your topics and naturally incorporate the didactic elements, like exercises, case studies, definitions, etc., into the text. Additionally, they should think about what prerequisite knowledge readers should already be familiar with, and ensure that the textbook is self-contained and modular so that chapters can be understood out of the context of the rest of the textbook.
In a nutshell, sharing your field expertise, earning money, and building academic authority are often the major motives behind writing textbooks. And with proper market research and logically and coherently organizing the book, the author can create a great educational resource for students.
What is a Textbook?
Till now, we have elaborated on the different aspects of a college textbook and how to write one. But here we will discuss what makes a book a textbook? Generally, a textbook is an educational resource that provides a comprehensive overview of a particular academic subject. A textbook is written in an academic style and deals with a dedicated topic throughout the book. A textbook is generally written by a field expert. Moreover, textbooks are most commonly associated with higher education, such as college and university-level courses. However, they can also be used in elementary and high school classrooms.
Textbook authors are professionals who create content for textbooks. They research their topics extensively and use various sources to write accurate and informative content. In addition, they must adhere to specific formatting guidelines and editorial standards when writing their material. Textbook authors are usually paid either by royalty (a small percentage for each book sold) or by an agreed-upon flat fee.
If you're interested in becoming a college textbook author, it's important to understand the process and what it entails. To start, you'll need to obtain a degree in the field of study you're writing about. Then, you should gain experience by writing articles and other educational materials. This will give you the knowledge and expertise you need to produce high-quality textbooks. Finally, you'll need to build a portfolio of your work and reach out to publishers directly or through a literary agent.
Writing textbooks can be a lucrative and rewarding career, with the average annual pay for a college textbook writer in the United States being around $55,829 a year. With dedication, hard work, and a passion for education, you can become a successful textbook author and make a positive impact on students and educators alike.
Final Words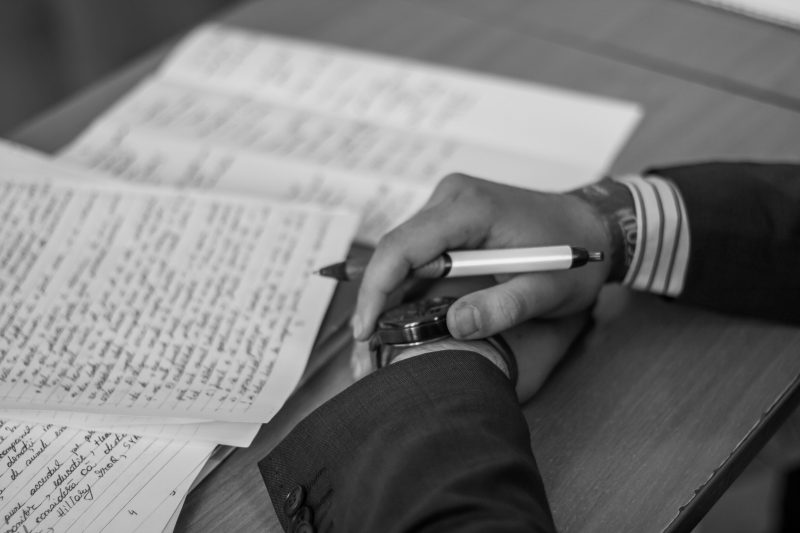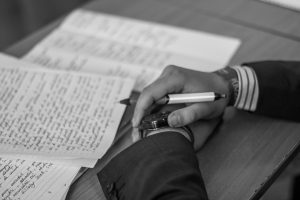 Becoming an academic author is a daunting task but it can be fruitful, if you bear the associated hardships steadfastly. For becoming a successful author in the academic domain, you must learn the contemporary academic writing discourses and writing styles. With little efforts, you can become acquainted with the academic conventions that are in place. And once you get familiar with the academic writing conventions and styles, you can earn both recognition in the literary circles and extra money.
For making a decent amount from your authorship career, it is necessary to figure out the economical benefits of writing textbooks. Generally, most authors are paid royalties but some educators are prefer a flat fee. On average, a textbook author can make anywhere from five to 15 percent royalties for their textbooks, according to an article written by Dr. David Rees of Southern Utah University. But in the end, it is your decision to earn money from your textbooks.
Finally, the best way to maximize your earnings as a college textbook author is to create high-quality and competitive textbooks that can be used for a longer period. And for creating such impactful books, you will need patience and hard work. So, be steadfast during the journey.
Frequently Asked Questions
Are you considering writing a college textbook but don't know where to start? Here are some common questions that can help get you started.
Q: What is the benefit of writing a college textbook?
A: Writing a college textbook can be a great way to share your knowledge and expertise with the world, while also earning extra money in the process. As an author, you can use the royalties from your book to supplement your income and gain recognition in the academic field.
Q: How do I come up with a topic for my textbook?
A: Start by researching what topics are currently being taught in college classrooms. Then look for gaps in the market that you can fill with your own unique perspective. You can also consider writing on a subject that you are passionate about or have worked with in the past.
Q: How long does it take to write a textbook?
A: The timeline of writing a textbook can vary. The timeline of writing a book depends on the subject, complexity of the topic, the research involved, and author's writing style and daily writing hours. But however, writing a college textbook can take anywhere from six months to a year.
Q: What type of writing style should I use in a textbook?
A: Academic writing typically involves clear and concise language, well-structured paragraphs, and the proper formatting of facts and figures. It should also be written in a neutral and objective tone.
Q: How much money can I make from writing a textbook?
A: There is a not a fix formula for calculating your textbook royalties as royalties are dependent on several factors like your contract with the publisher, copies sold, and some other. However, authors typically receive anywhere from 5% to 15% of the total sale price for each copy sold.